Description
Fetal Doppler Detector Baby Heart Beat Rate Probe Prenatal Monitor Ultrasonic E1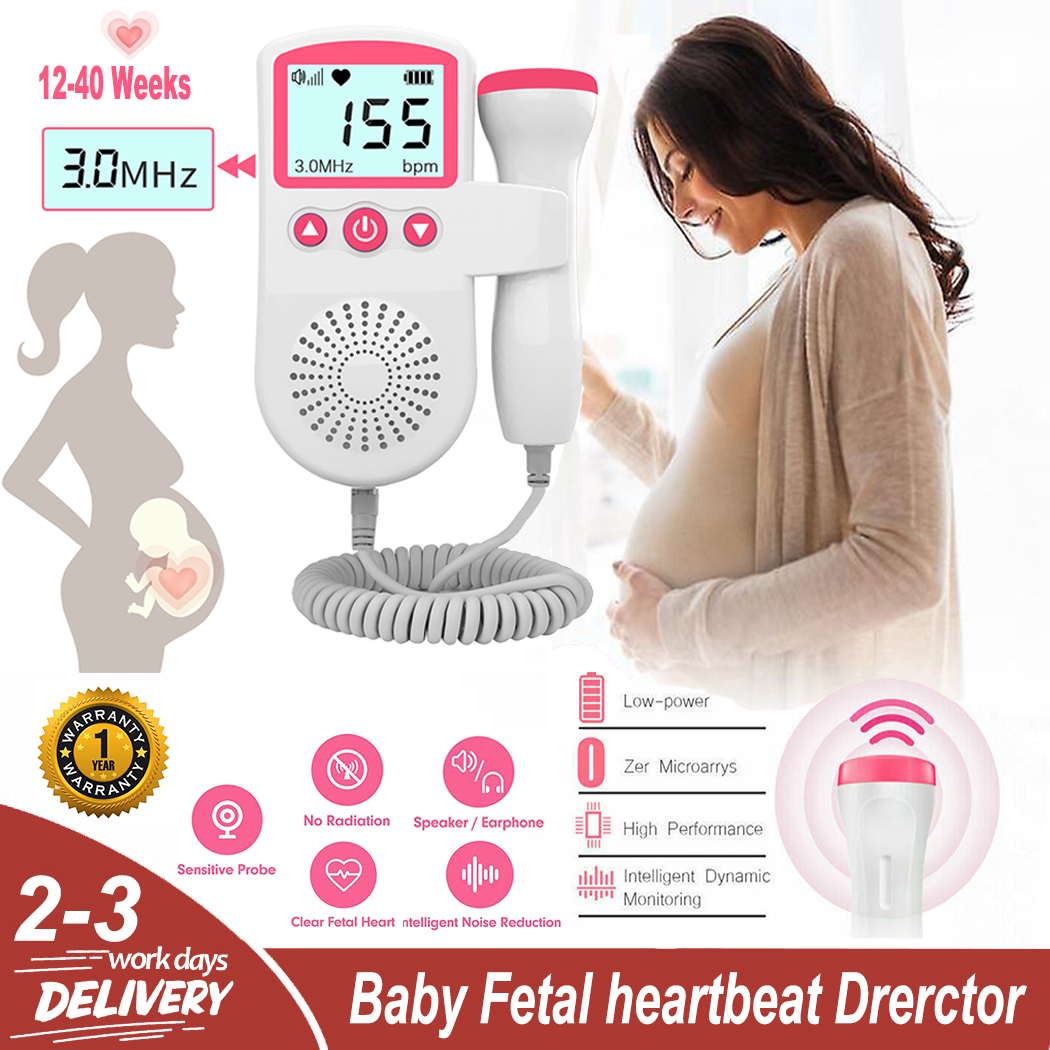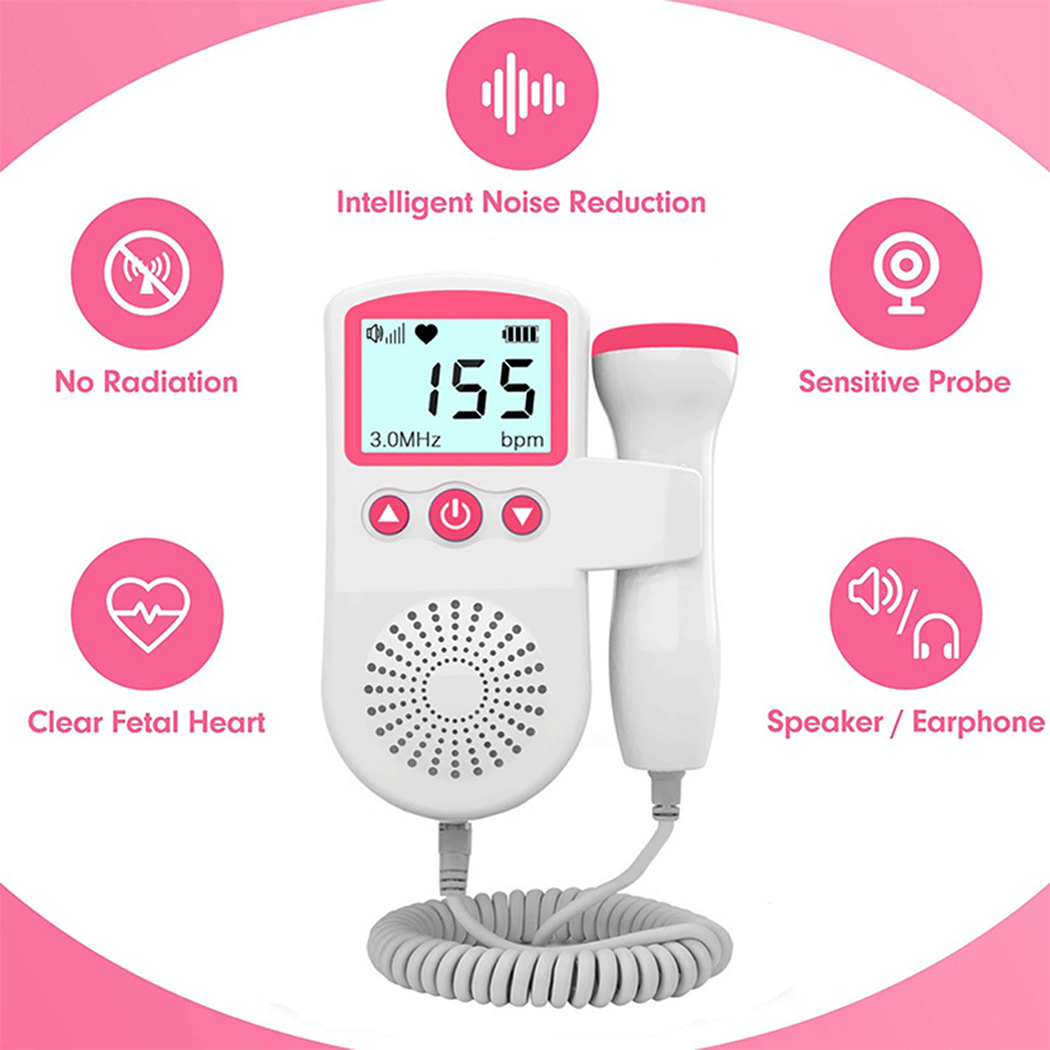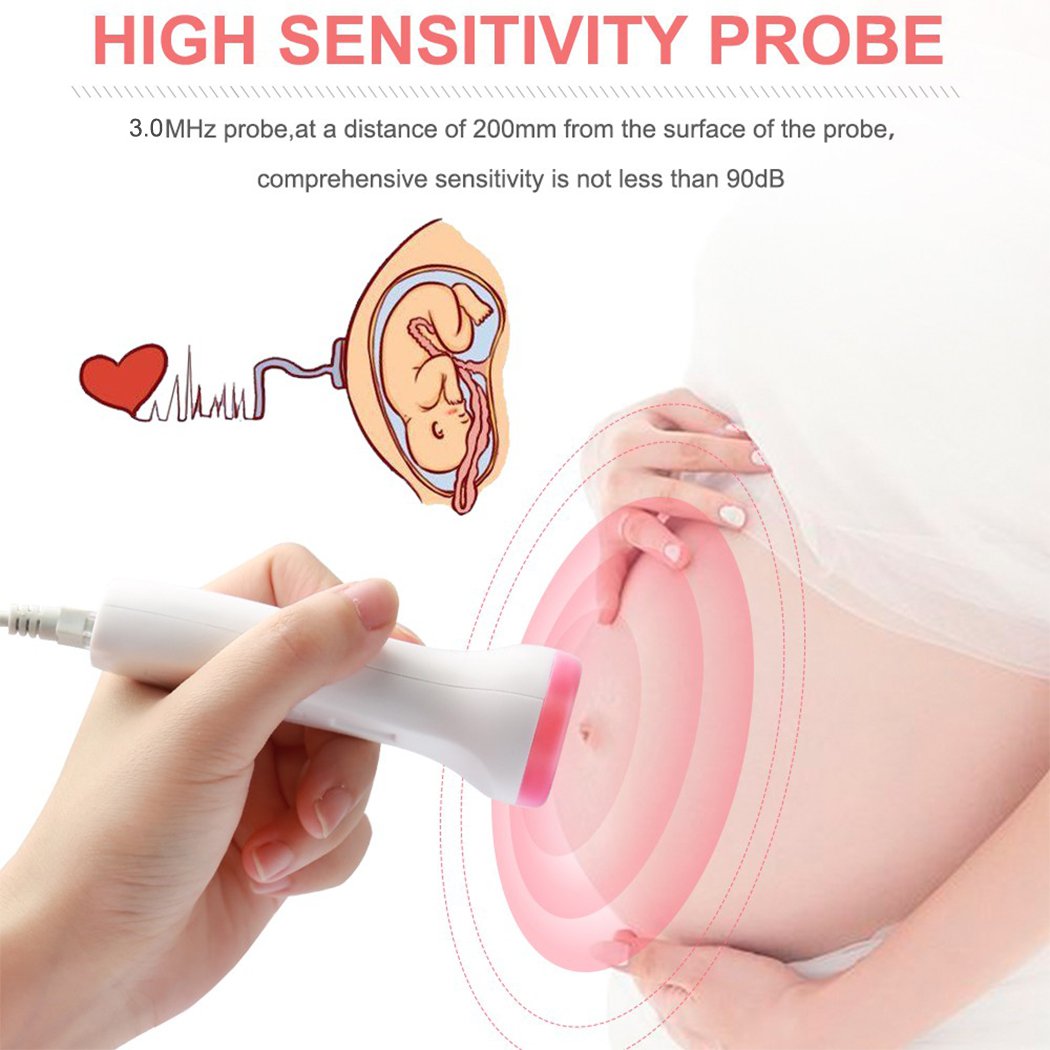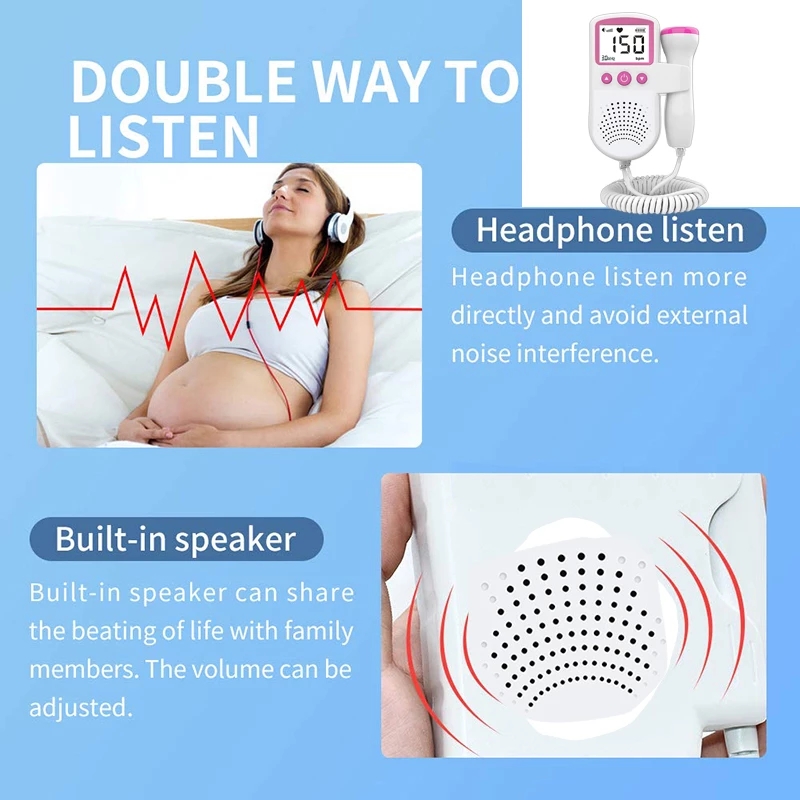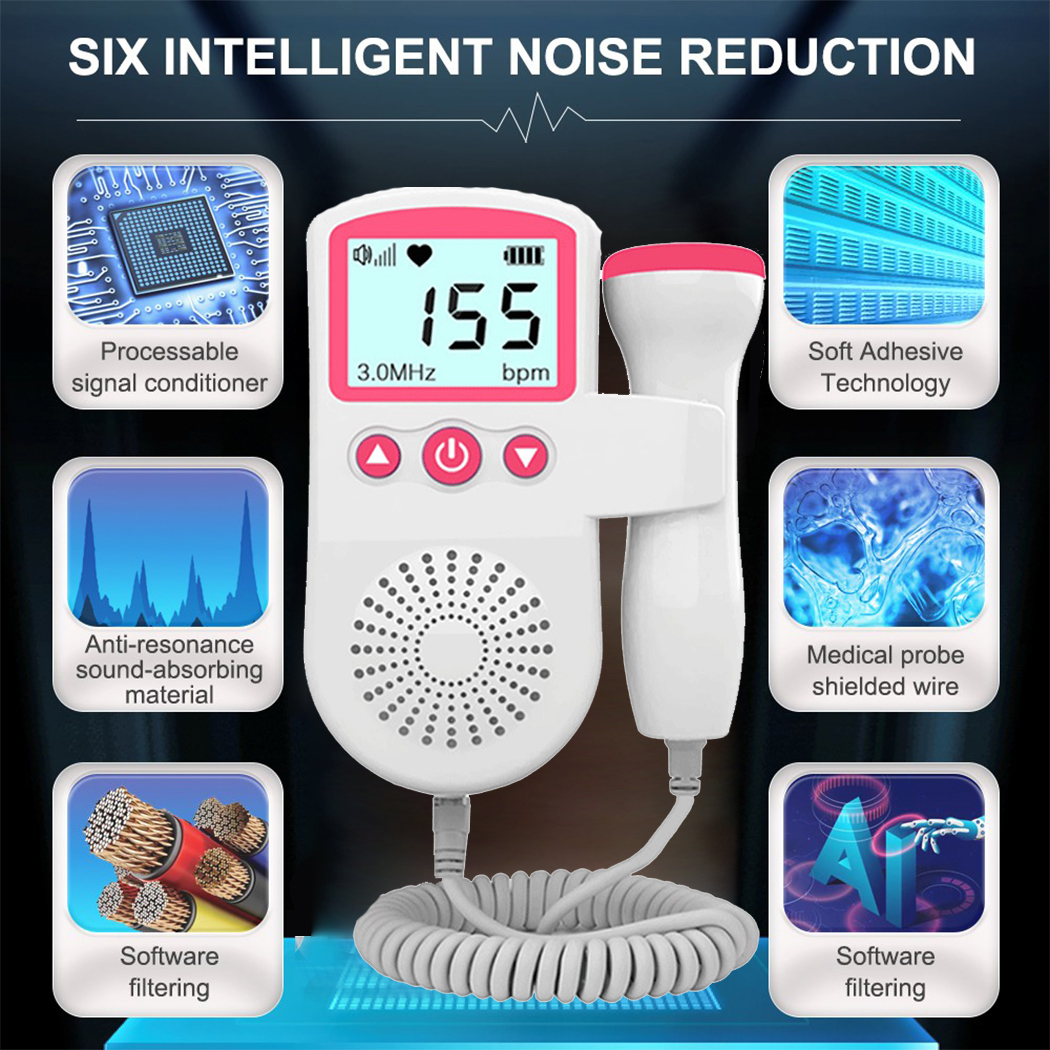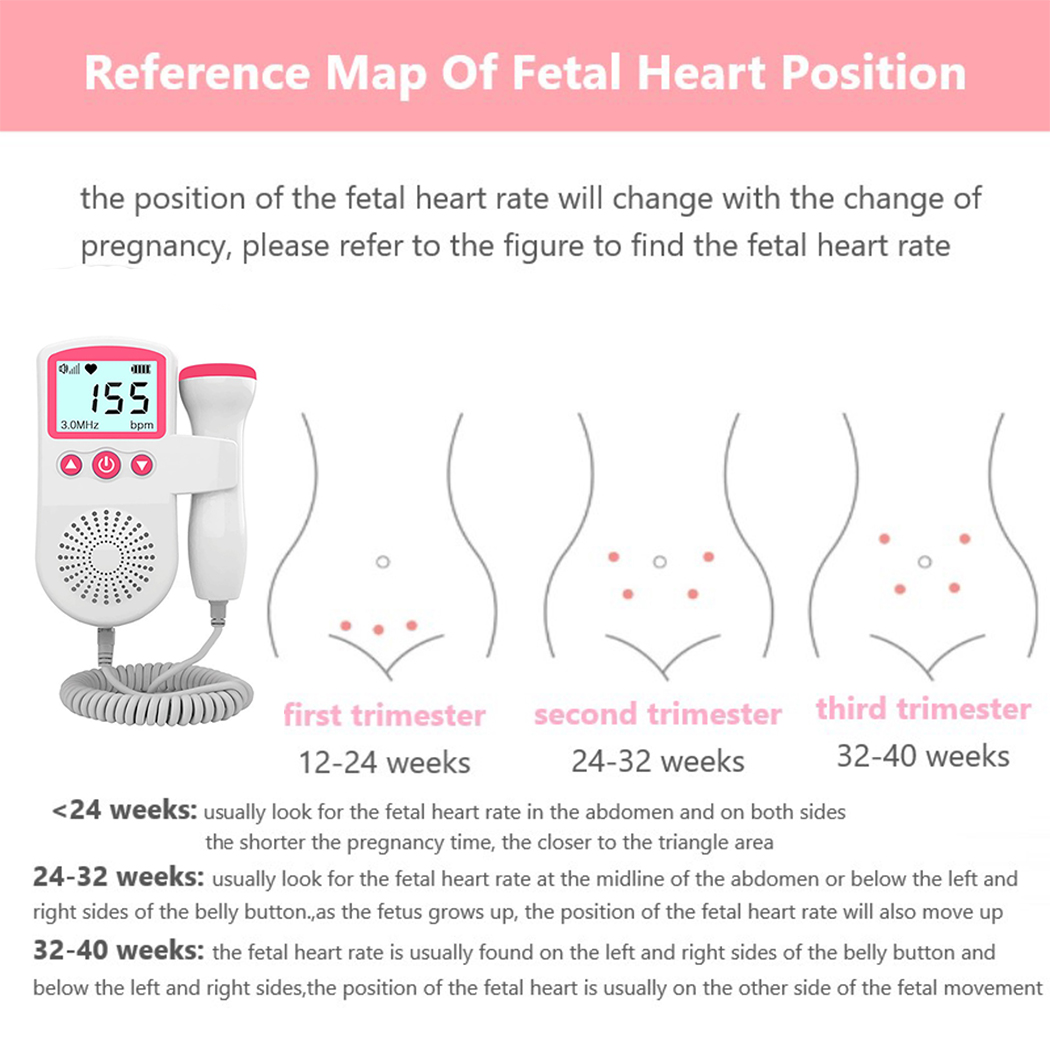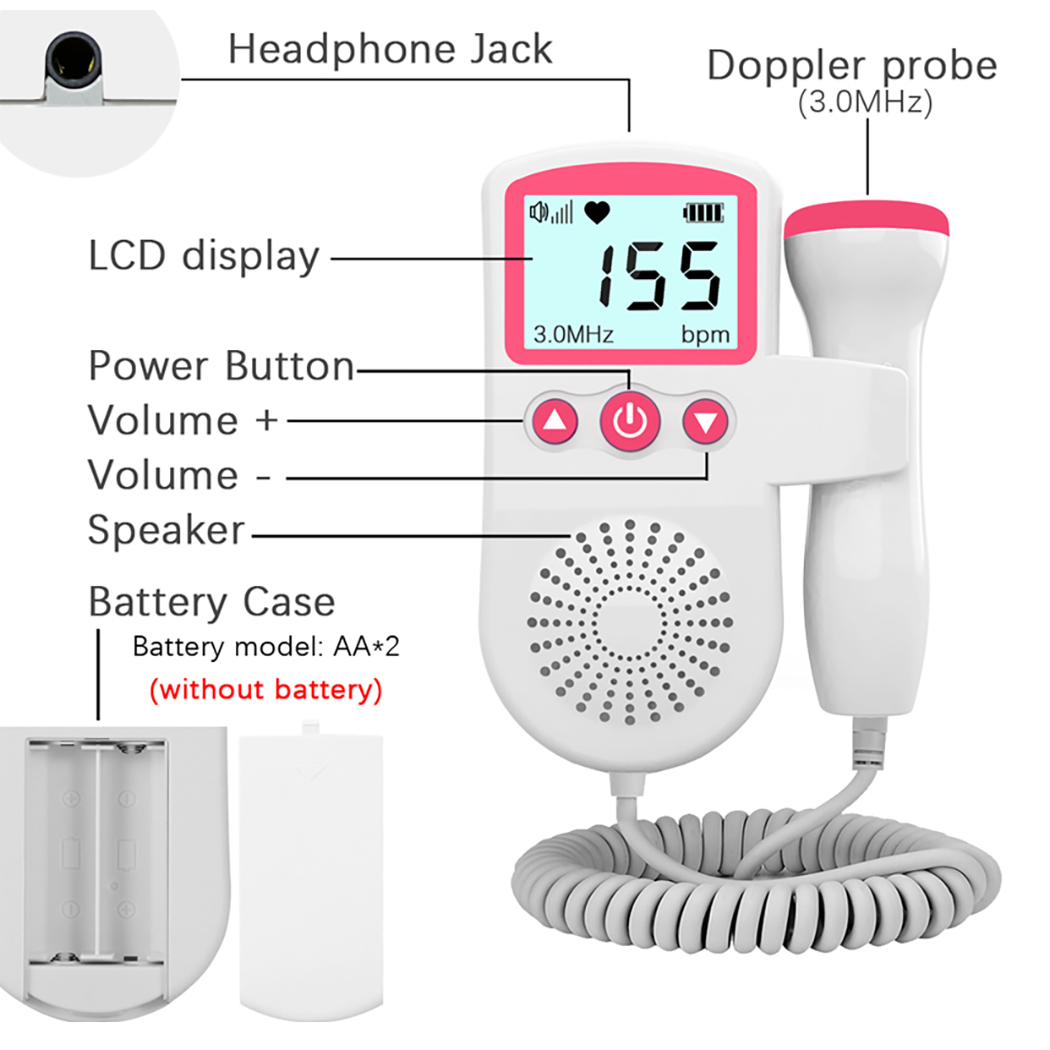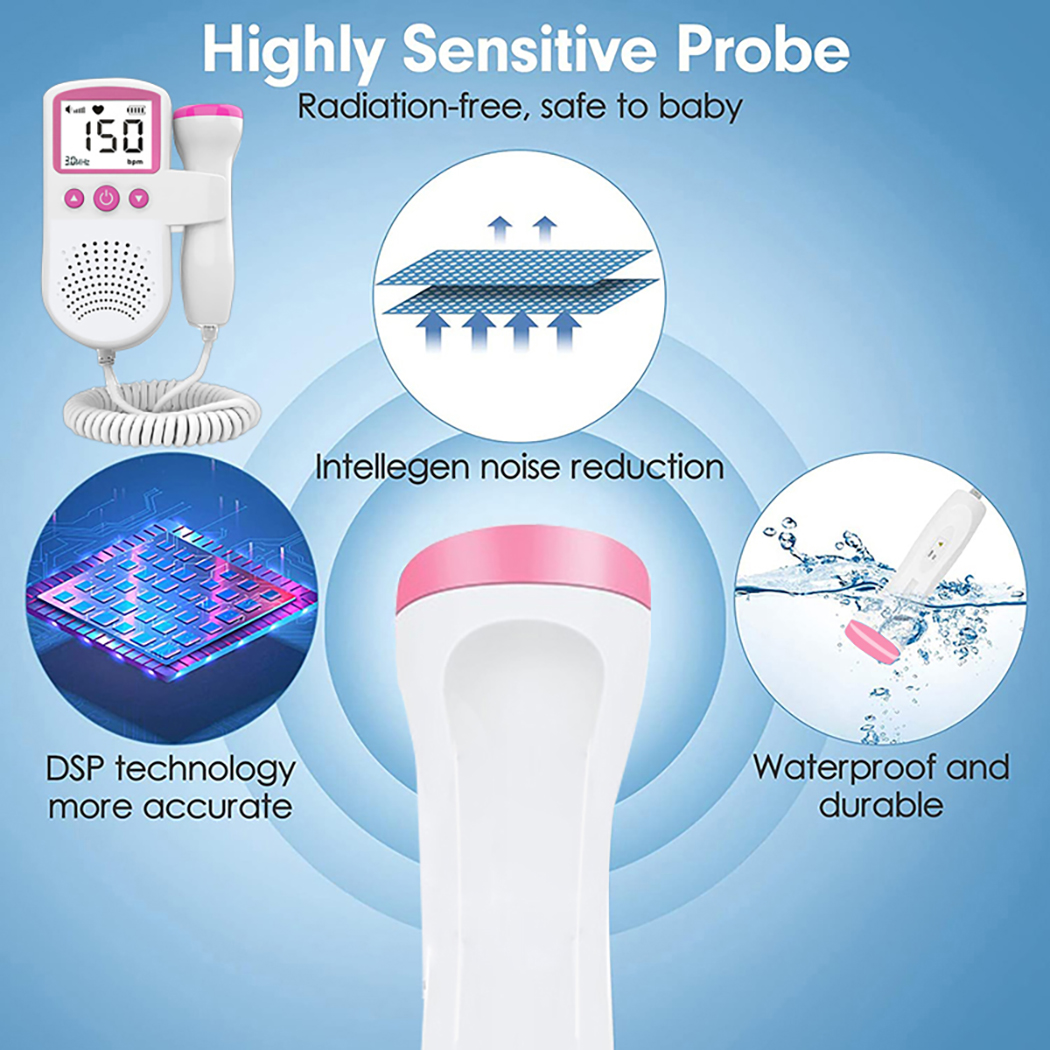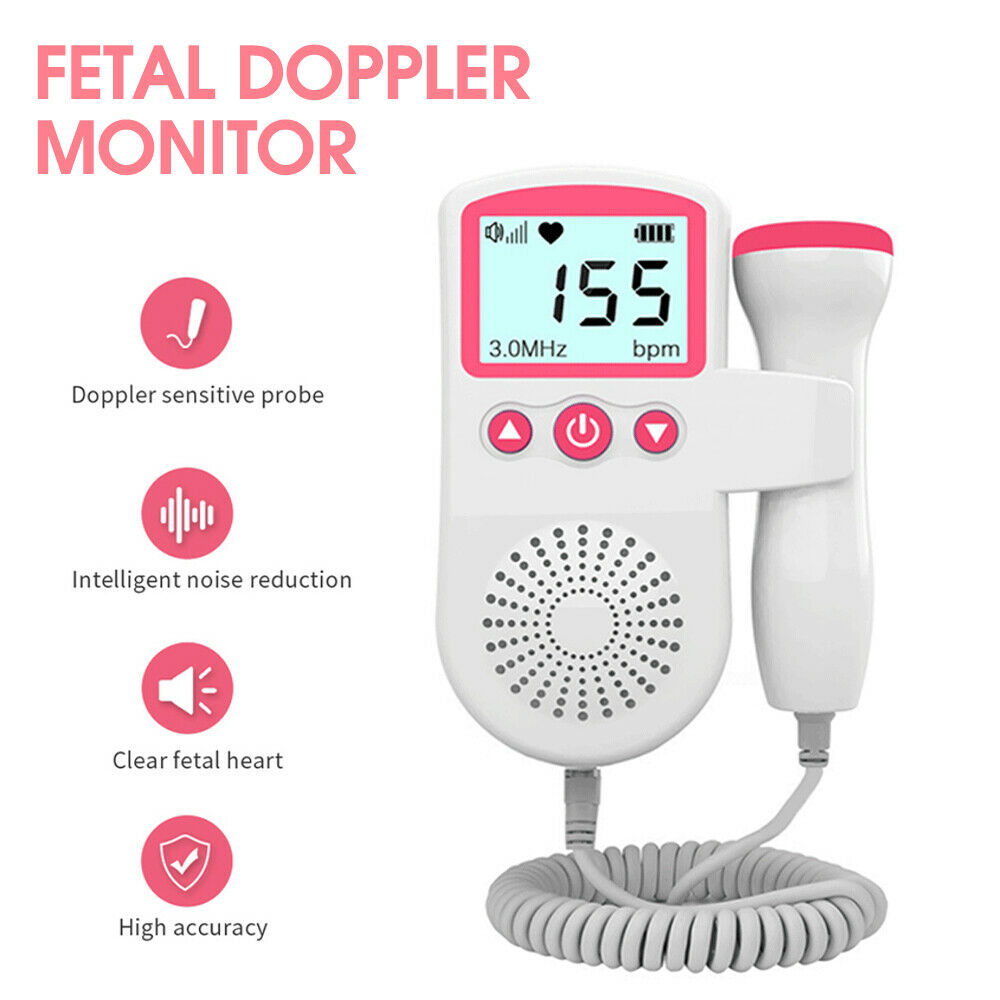 Details
Note: This product does not give a coupling agent. It is recommended to use aloe vera gel.Can't work on ultrasound gel)
Probe Prenatal Fetal Doppler Baby Heart Beat Rate Monitor Ultrasonic Detector EL
Household Fetal Doppler Baby Prenatal Heart Monitor LCD Display Fetus-voice Meter Pregnant Woman Daily Care Product
This is a quality fetal heart rate detection instrument that uses Doppler principle to obtain fetal heart rate from the pregnant woman's abdomen, and presents fetal heart rate data through voice monitoring, digital display and other ways. You can use it to hear fetal heart sound and calculate FHR to achieve pre-monitoring and fetus caring.
Features:
High sensitivity probe, no radiation, low-ultrasound power, safety and with high accuracy.
Large LED display, you can see the fetal heart rate, battery capacity, and volumes clearly.
Equipped with volumes adjustable function, you can adjust the volumes easily according to your demands.
Insert the 3.5mm 32 mono or dual channel headphone plug into the headphone jack of the device, you can use the headphone to listen to fetal heart sound, at the same time, the external speaker of the device will be closed, without any sound output.
After hearing a recognizable, rhythmic fetal heart rate sound, keep the probe stationary for at least 5 seconds so that the device can measure and display the fetal heart rate correctly.
Powered by two sections of AA battery, support continuous operation.(battery is not included)
Note:
The normal fetal heart rate r-ange is 120-160bpm.
100-120bpm and 160-180bpm are critical intervals, which should be paid attention to.
Specifications:
Name: Fetus-voice Meter
Material: ABS
Color: white
Battery: 2 * AA battery (not included)
Earphone: 3.5mm 32 Mono -or dual-channel headphones
Ultrasonic-operating frequency: 3.0MHz
The deviation between the ultrasonic-working frequency and the nominal ultrasonic-working frequency: should not be more than ±15%
Overall sensitivity: 290dB (At a distance of 200mm from the probe surface, the comprehensive sensitivity)
Fetal heart rate measurement and display-range: should not be less than 65-210BPM
The speed of sound: 1520- 1620m/s
Acoustic impedance: 1.5- 1.7 x 106 Pa.s/m
Acoustic attenuation : Working environment:
Temperature: 5°C-40℃
Relative humidity : 25-80% RH
Atmospheric pressure: 70kPa-106kPa2
Storage and transportation:
Temperature: 5℃-45℃
Relative humidity: 9-85% RH
Atmospheric pressure: 50kPa-106kPa
Viscosity: >15Pa.S
PH value: 5.5-8
Service altitude Package weight: 160g / 5.64ounce

Packing List:
1 * Fetal Doppler(without box)
Note: This product does not give a coupling agent. It is recommended to use aloe vera gel.Can't work on ultrasound gel)
1)All items will be shipped to your ebay address .Please update your latest address when you check out,and please make sure to provide us with correct,precise and detailed shipping address.
2)All items will be shipped in 1-2 business days (excluding Sat,Sun & Holiday) after payment received and cleared. For the long-time holiday, we'll post the info on our store and reply you automatically via emails.
3)If you don't receive items over 30 business days,please make sure to contact us before leaving any neutral or negative feedbacks.We'll try our best to help you solve the problem.
Import duties, value added taxes and any other charges are not included, Buyers are responsible for import duties, custom fees and taxes, if any.
Please check with your country's custom office to determine the additional costs impose on the item prior to buying.
We are absolutely NOT responsible for any import tax or Customs duty.

Your satisfaction is our main concern, so we try ensure your order is perfect in every way. However, things can occasionally go wrong and you wish return any item bought from us within 30 days of receipt for a refund or have the item exchanged. This can be for any of the following reasons –
You need to exchange for a different item.
You simply don't like your item.
The wrong item was sent.
The order was faulty or damaged.
In the result of you wanting to return an item, you have 30 days to do so, in your return please include reason and action you would like to be taken. The buyer is responsible for the return postage, and if an exchange is required then extra postage cost will need to be paid.
In the rare case of a faulty item or wrong item received then please get in contact with our customer service team and we will get the problem resolved as quickly as we can.